Brassworks Product Finish Types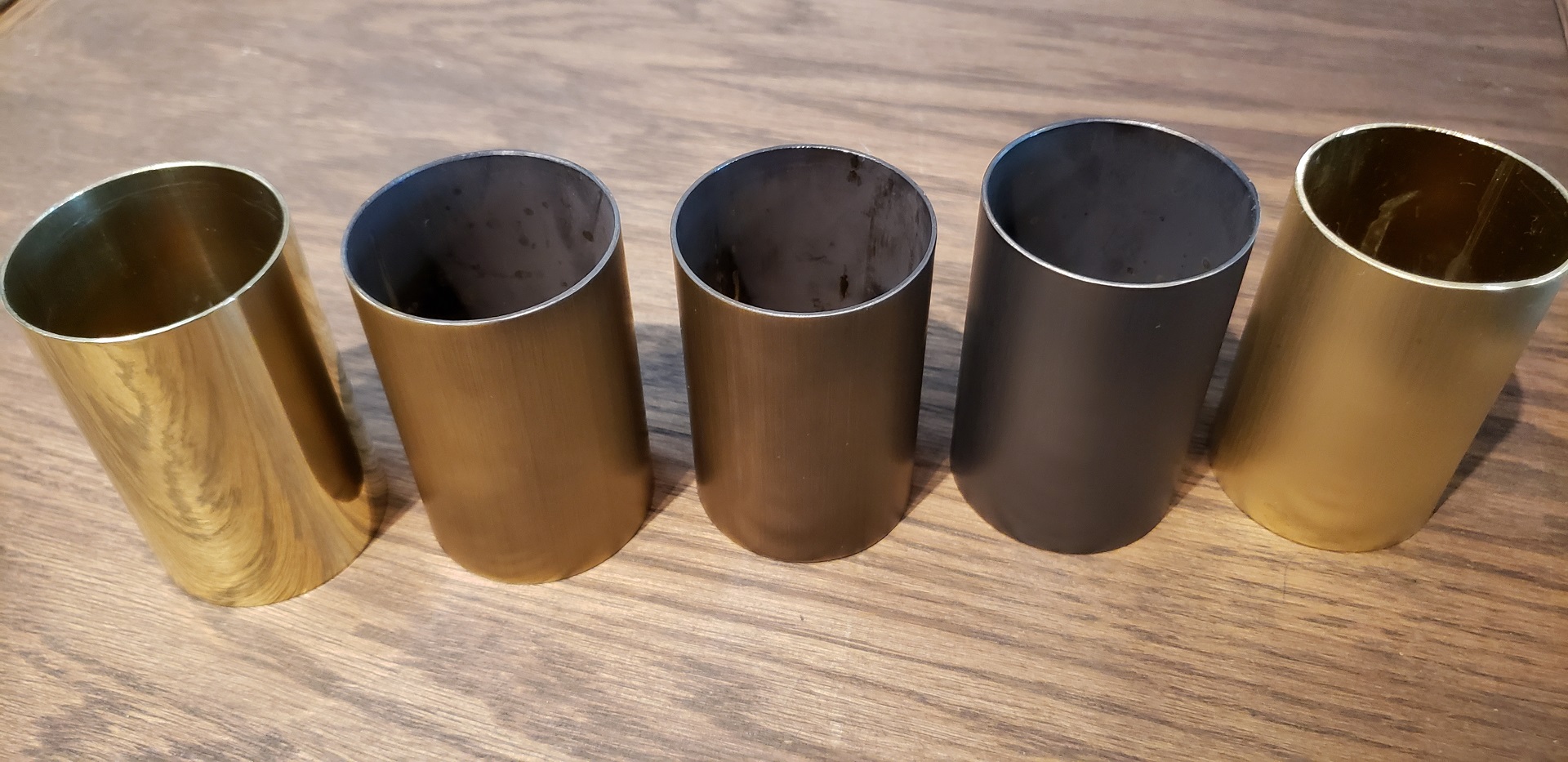 Our skilled staff set the bar in the architectural metal industry. The aesthetic quality of our products is typically the most important factor for our clients and Brassworks products are visually exceptional. We hand polish, satin, or antique each brass component. Chrome, Nickel plated, and Stainless Steel products are handled with the same high level of care. It is also common for us to fabricate using mild steel. 
Mild steel is often used with our antiqued brass for a sophisticated industrial appearance.
Sample Finishes
We are pleased to offer sample packs that include:
-Polished Brass
-Satin Brass
-Light, Medium, and Dark Antiqued Brass
-Sample size of our Brassworks Metal Polish
We charge only the shipping costs and will credit your shipping cost to any confirmed order over $500.00.
Sampled antique finishes are intended to guide your decision making. We can produce antiqued finishes somewhere between the samples too. Please keep in mind, all finishing is done by hand. There is subtle variation between each fitting and even on the same piece of tube. Different contours and directions of 'grain' result in truly authentic results. If you want a cookie-cutter finishing, we might not be your answer! But we will be glad to consult with you and steer you in the right direction if we are not your solution.